Services
Our team is dedicated to a constant pursuit of safer and more sustainable grounds maintenance practices. We are proud of our team for embracing new techniques and responding positively to change, as both habits are critical to delivering superior results to our clients.

Landscape Design & Installation
Commercial or Residential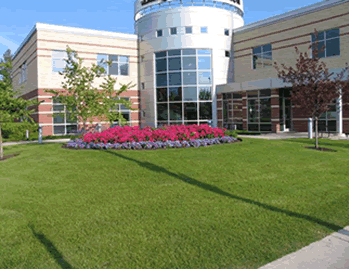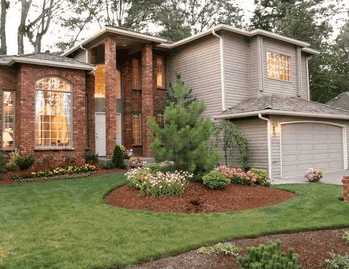 ---
Landscape Design & Installation Process
Initial appointment:
We will set up an appointment that works with your busy schedule to come to your site or residence and listen to your needs and desires! We will then get the necessary measurements for your project and begin the design process.
Design Completion:
Once the design is completed we will meet with you again to review the landscape design, materials and proposal and answer any questions you may have.
Schedule:
Upon signing the landscape installation contract, we will inform you of the current schedule and keep in close contact with you regarding the advancement of the production schedule.
Project Initiation:
Upon initiation of your project, the entire project will be reviewed with one of our experienced landscape install foreman assigned to your project. Your desires and needs as well as project details and/or concerns will be reviewed and the project will be mapped out either by staking and/or paint.

Construction:
During the installation/construction process the manager will make periodic site visits to ensure your satisfaction and project efficiency.

Completion:
Upon completion of the project the project manager and/or project foreman will complete a project walkthrough with you to ensure you satisfaction with the completed project.

---
Mowing
Mowing is performed on a weekly or biweekly basis depending on client's preference.

---
Fertilization Spray Program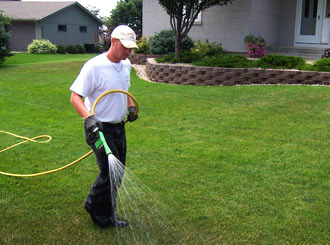 Our standard six application program consists of all granular, premium quality fertilizers specially formulated for lawns in the St. Louis area. Our spring application includes a pre-emergent for crabgrass control to eliminate crabgrass before it germinates. Weed controls will be applied as needed for control of monocot (grass) and dicot (broadleaf) weeds. All applications shall be made by a competent, licensed personnel. Our technicians are familiar with common turf pests and will inform you of any insect/disease infestation. Also, they will recommend a solution and note any additional cost.
1st Treatment - Pre-emergent granular fertilizer
2nd Treatment – Liquid broadleaf weed control
3rd Treatment - Granular fertilizer and liquid broadleaf weed control
4th Treatment - Granular fertilizer and liquid broadleaf weed control
5th Treatment - Granular fertilizer and liquid broadleaf weed control
6th Treatment - Winterizer granular fertilizer
---
Lawn Renovation
Can consist of Core Aeration, Dethatching, Overseeding, Starter Fertilizer and Lime Application.
In most instances, this service is recommended annually from mid-September through October to insure a healthy, thick turf lawn the following spring.

---
Aeration
Why Should You Aerate Your Lawn?
Aerating creates small holes in the soil allowing water, air & nutrients to properly circulate & penetrate the grass roots.  This helps roots to grow deeply and thus produce a stronger, more vigorous lawn.
Enhanced heat and drought stress tolerance
Improved fertilizer penetration
Aeration reduces soil compaction
Aeration creates an ideal environment for successful seed germination making it the perfect time to also over seed your lawn
---
Bed Cleaning
Removal by hand of weeds and leaves. Spraying of weeds is also sometimes called for.

---
Mulching
We have 8 different types of organic mulch to choose from for your landscape as well as many decorative gravel choices.
Mulching has many benefits for your plants & trees. It helps in many ways to maintain healthy landscaping plants. When applied properly, it can be very beneficial to both your landscaping and the soil in the following ways:
Mulches prevent water loss from the soil by evaporation.
Mulches reduce the growth of weeds, when the mulch material itself is weed-free and applied deeply enough to prevent weed germination or to smother existing weeds.
Mulches maintain a more even soil temperature by keeping the soil cooler in the summer and warmer in the winter.
Mulches help prevent erosion and keeps soil-borne diseases from splashing up onto the plants.
Organic mulches can improve the soil structure. As the mulch decays, the material becomes topsoil. Decaying mulch also adds nutrients to the soil.
Mulches improve the absorption and movement of water into the soil thereby preventing crusting of the soil surface.
Mulches prevent the trunks of trees and shrubs from damage by lawn equipment.
Mulches help prevent soil compaction.
Mulches can add to the beauty of your landscape by providing a cover of uniform color and interesting texture to the surface.
Mulched plants have more roots than plants that are not mulched, because mulched plants will produce additional roots in the mulch that surrounds them.
---
Bush Trimming/Pruning
Pruning of trees and bushes is very important to maintaining proper plant health. Pruning is when we cut off some of the plant so that it will grow better and look better. Removing dead, dying or diseased portions of the shrub or hedge prevents diseases from spreading and insects from settling into deadwood. Regular pruning can stimulate the growth of larger flowers, longer stems and better fruit.

---
Bush Removal
Removal & Disposal of undesired plants.

---
Erosion & Drainage
Being in the industry as long as we have, we have extensive experience in dealing with drainage and erosion issues. We like to use our creativity to establish a functional yet appealing drainage solution for your property. • Dry creek beds • French drain Installation • Down spout piping • Property grading • Area drains
---
Power Washing
Cleaning of vinyl siding, decks, patios and walkways.
---
Planting
We'll work with you on varieties, colors and placement of plants within a complete custom landscape design.
---
Leaf Removal
We utilize back pack blowers, rakes and vacuums to accomplish this task.
---
Snow Removal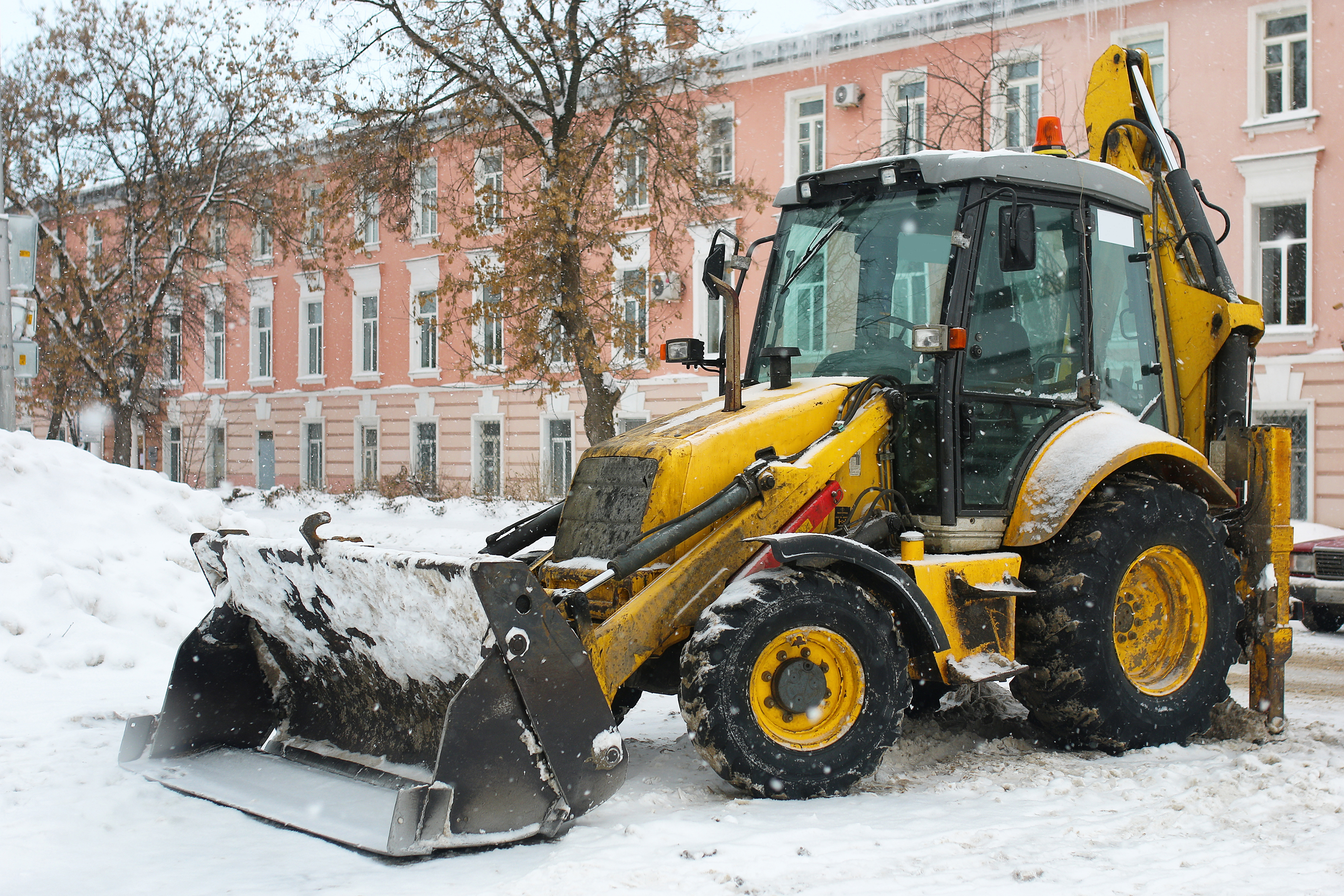 Reliable Commercial Snow & Ice Management Services
As we all know, St. Louis winters are unpredictable. But whether your property is large or small, you can rest assured knowing Cardinal Lawn & Landscape can take care of you, your residents, employees and customers, and that your property will remain open during even the worst snow or ice storm. Our clients turn to us because of our proactive and highly organized approach to snow and ice management.

Services:
Snow plowing
Sidewalk Clearing
Ice Control Applications
Pre- and Post-Treatment Applications
CONTROLLING ICE, SLEET, AND SNOW
When the highways and roadways of the metro area are affected by a snow event, Cardinal Lawn & Landscape stands ready to deploy all crews, along with all necessary snow & ice management tools. But once freezing precipitation is added to an event, the challenge becomes much more difficult — and dangerous.
Sleet and ice are much more challenging to clear than snow and require three times the amount of chemical treatment to maintain. In fact, a mere 2" of sleet is equivalent to 10-12" of snow. If sleet and freezing rain mix, it's like a concrete mixture which bonds to the pavement surface and is nearly impossible to remove without more chemical and lots of work. Cardinal Lawn & Landscape uses the most technologically advanced and environmentally friendly chemicals that provide the most efficient and quality results.

Equipped to Get the Job Done
Cardinal Lawn & Landscape has the equipment and reserve manpower to handle any snow emergency or event.
Cardinal Lawn & Landscape uses two methods to determine when to begin a snow and ice operation:
Professional Forecasting — We contract with a private weather forecasting service for localized weather information during winter months. Management employees receive daily forecasting updates as well as hourly during an event. Our snow superintendent utilizes this information to initiate a full plowing operation, if warranted.
Observation — looking out the window! As easy as it sounds, one of our personnel on the street may tell the dispatcher that paved areas are getting slippery, or management may determine the need for a salt run after observing actual conditions. Snow Removal employees are on call 24 hours a day to deal with winter emergencies.
Snow and ice can cause big challenges for your business.
You can rely on us for full-service winter care, even during the roughest months. Our process includes:
Property assessment — We evaluate your property before the first snow has even fallen. This allows us to account for obstacles such as curbs, fire hydrants, and more. Later, when we come back to clear your property of snow and ice, we'll have these hazards marked out so that we can avoid them and provide a precise clean.
Tailored calibration — Our snow and ice management equipment is perfectly prepared before every job. We monitor dew points and asphalt temperatures in order to avoid over-salting. This protects ground-water supplies and, by extension, the environment.
State-of-the-art equipment with GPS tracking — The equipment we use is advanced, effective, and precise. We utilize GPS tracking to keep track of our vehicles, which means that we'll be able to serve your company effectively when you need it most.
Meteorological tracking & informing — We track weather data with precision and expertise, and we keep our customers informed of meteorological changes. Our equipment is always standing by when you need it.
Retaining our snow and ice management team means peace of mind, knowing that your business and your customers will be cared for and will have access to the services they need no matter the weather. Get in touch with our snow and ice management crews for more information, or to schedule an appointment for your initial property assessment.